Regular price

Sale price

Rs. 399.00

Unit price

per

Net weight: 200 g

Hand-cut pappardelle pasta with fluted edges for a pasta that looks beautiful and tastes even better!

Layered with a medley of Mediterranean herbs and hand-cut with those beautiful edges. 

Pappardelle is a wide pasta that is typically cooked with creamy rich sauces that can coat the pasta ribbons and offer a luxurious pasta experience. Go ahead and indulge! Pappare does mean to eat with childlike abandon - to gobble up, and it's hard not to when it tastes as good as this does. 

 
Shelf Life

9 months from manufacturing
Care Instructions

Once opened, store in an airtight, dry container away from light and humidity.
Share
View full details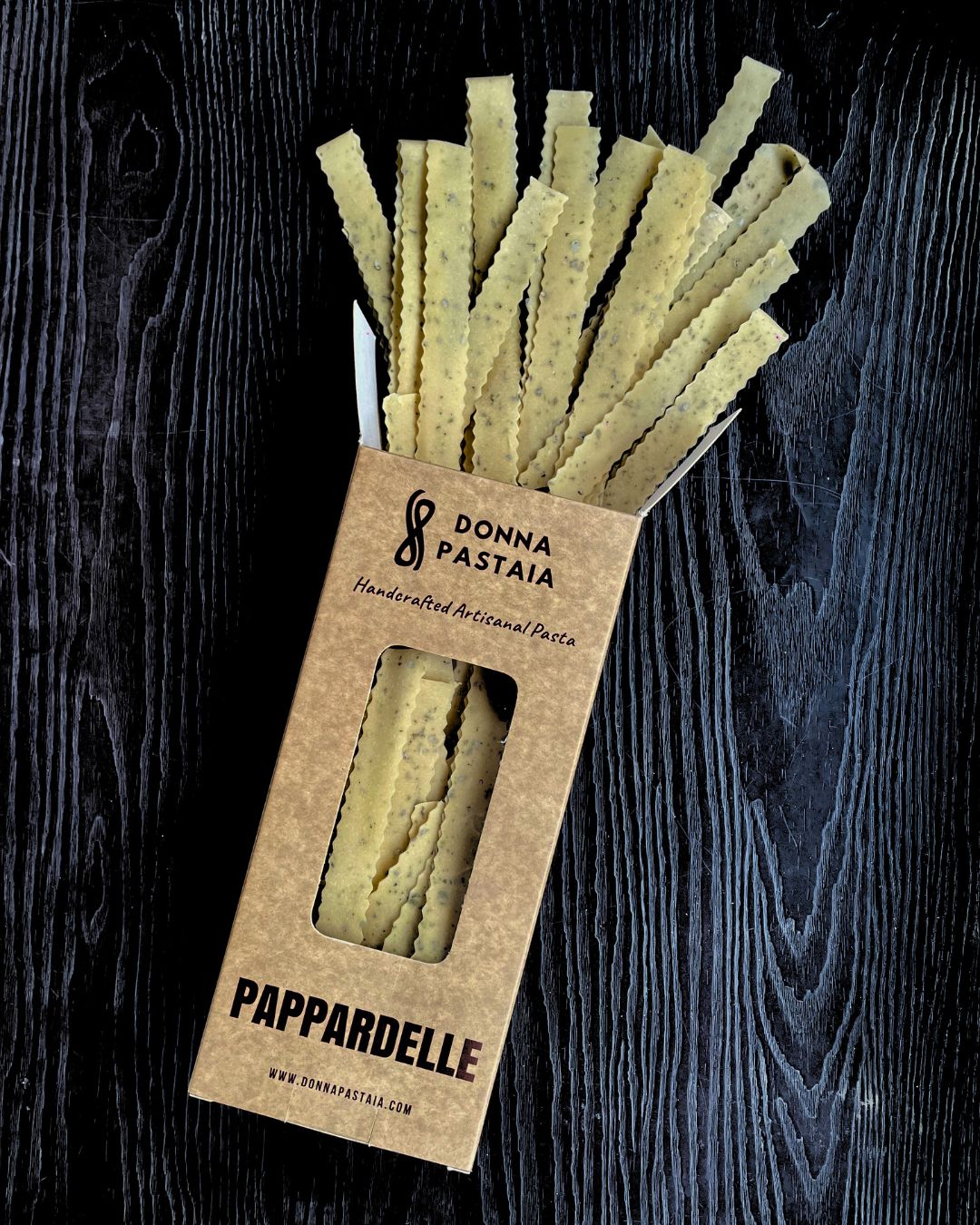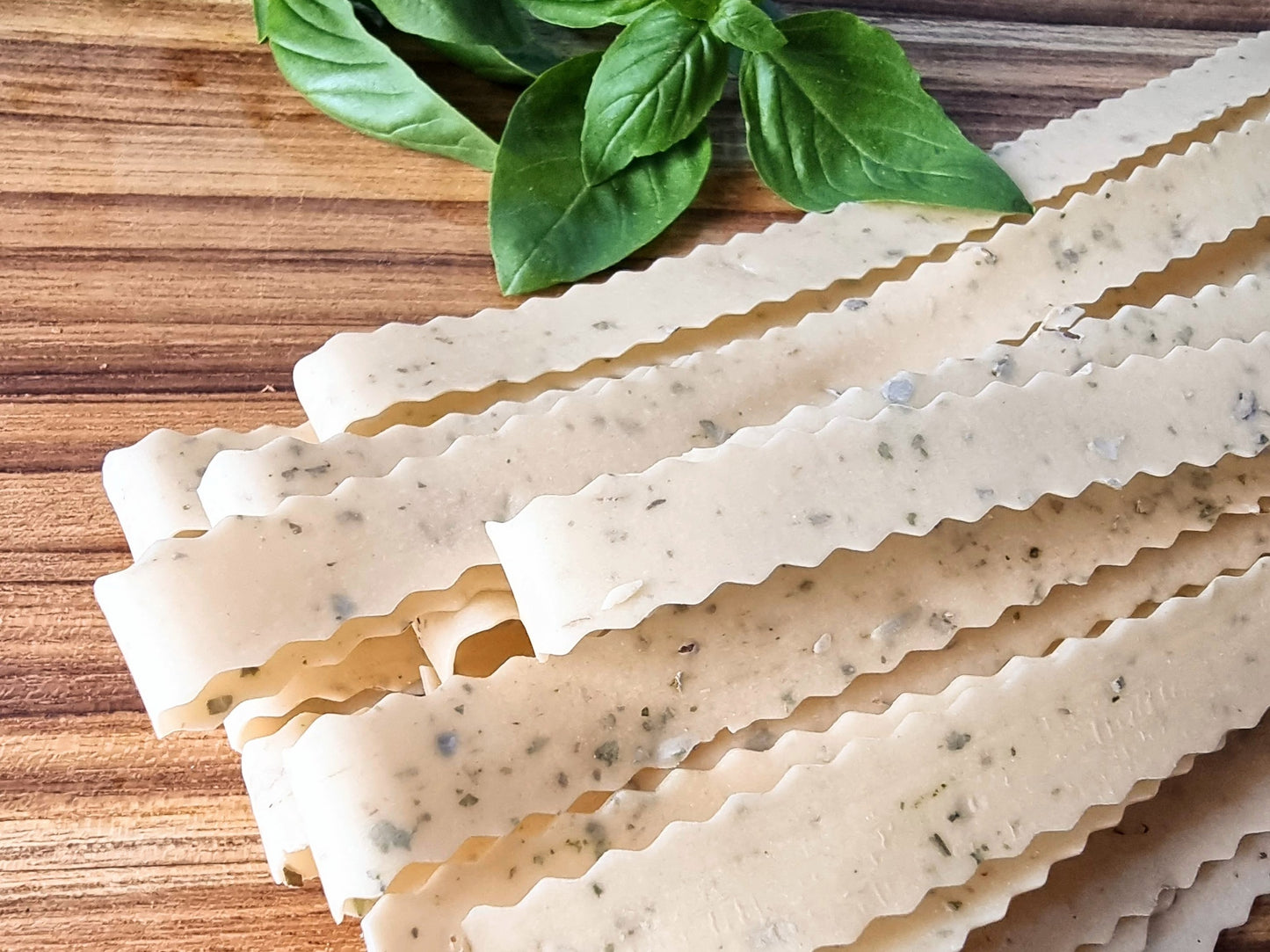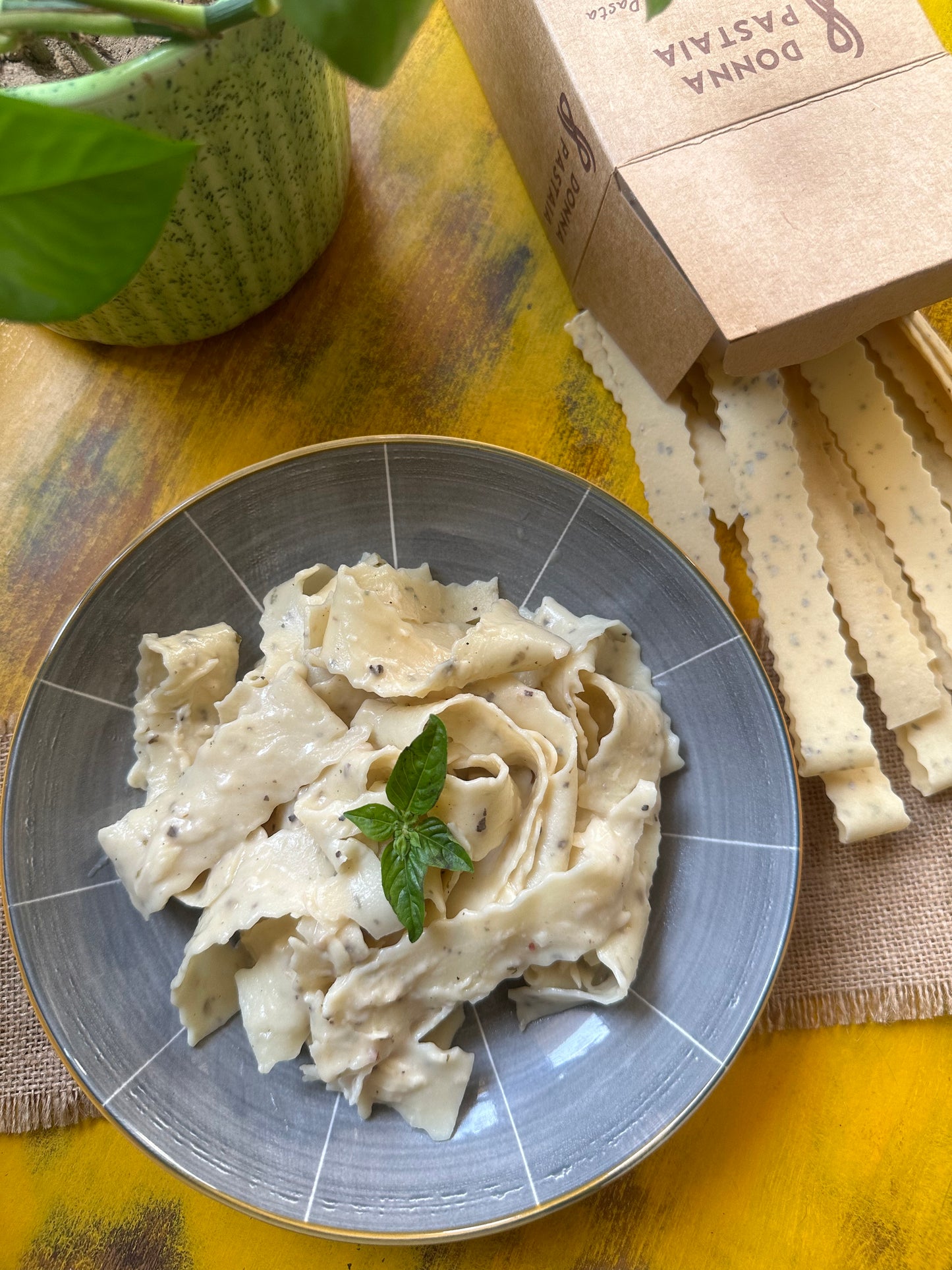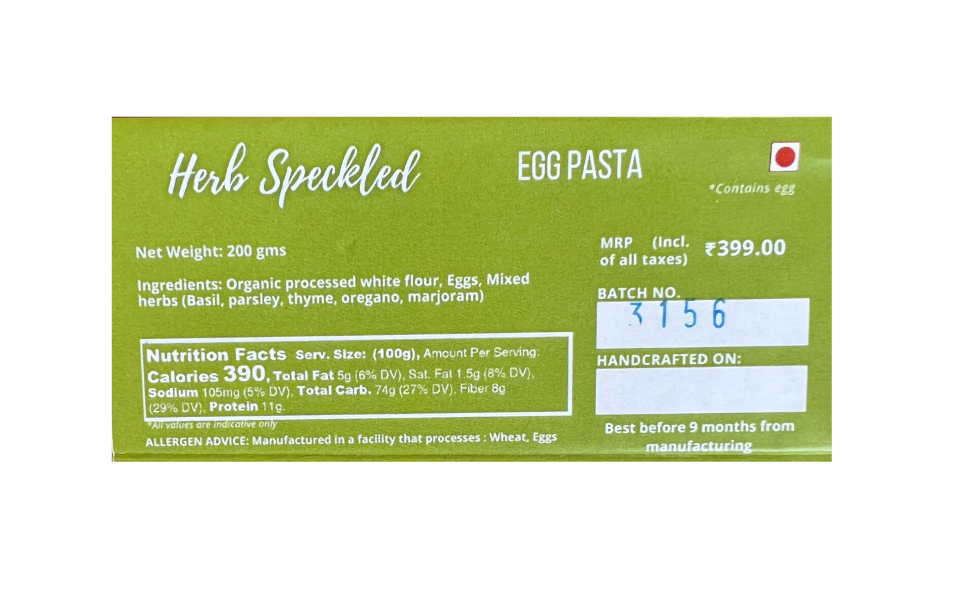 It's perfect for hearty dishes
The pasta retains its shape beautifully, even when cooked for a longer duration.
The pasta was not only tasty but also had beautiful designs on it. Overall, it's a great pasta range that adds a touch of elegance to any meal.
I would definitely recommend this pasta range for those who appreciate both taste and presentation
.The pasta had these beautiful designs on it that made it look so fancy. It cooked perfectly and had a nice, soft texture.
The flavors were really tasty, and I enjoyed every bite.