Regular price

Sale price

Rs. 399.00

Unit price

per

Net weight: 150 g

We have made a pasta we didn't think was possible. A gluten free, grain free pasta that tastes absolutely delicious!

In collaboration with the lovely folks at Atmosphere studio, who inspired us to think outside the box and get super creative, we have made this fettuccine with power packed almond nut flour and softened with tapioca (sabudana). 

Allergen Advice: This product is made in a facility that processes other products with wheat flour. Contains egg.
Shelf Life

6 months from manufacturing
Care Instructions

Once opened, store in an airtight, dry container away from light and humidity.
Share
View full details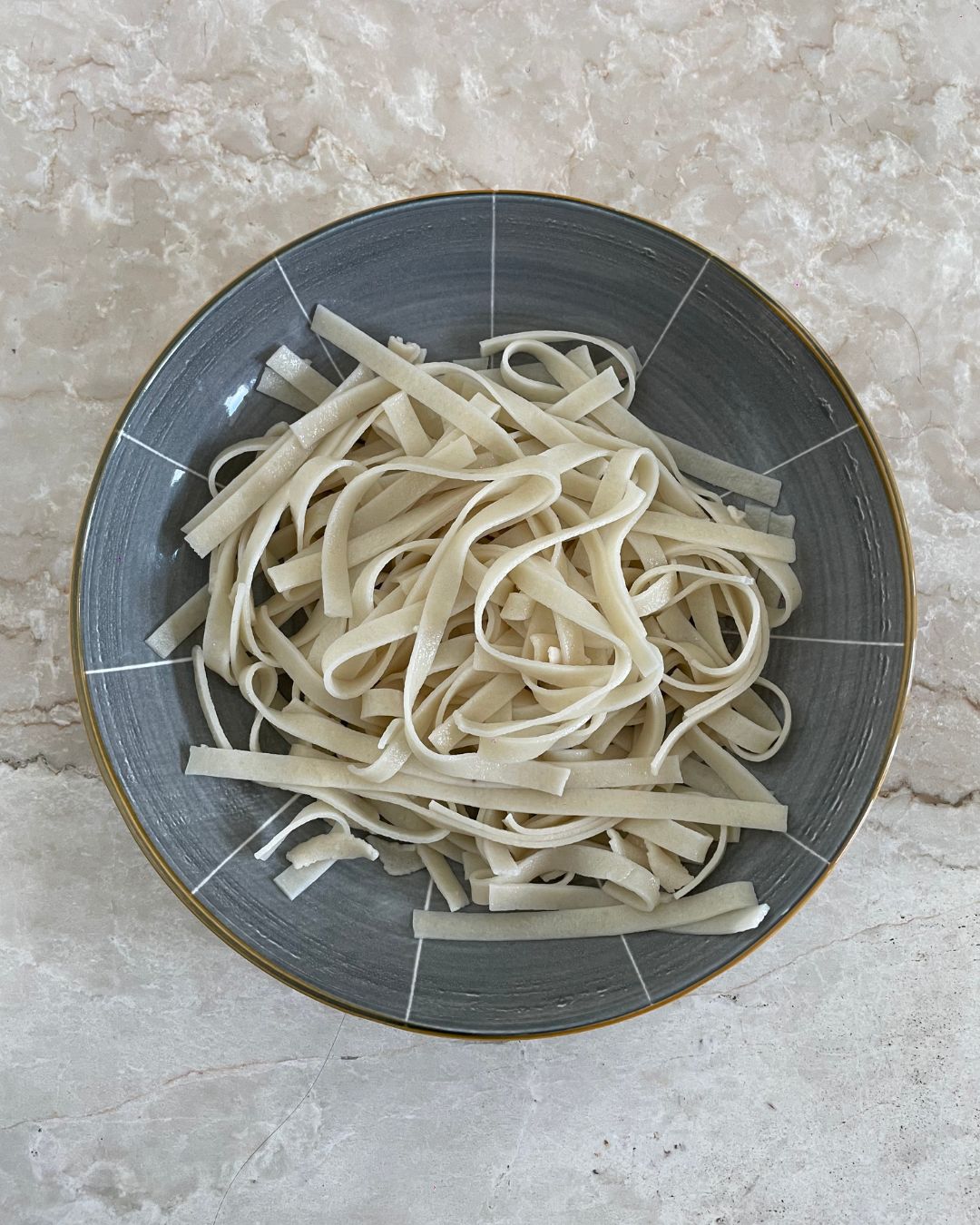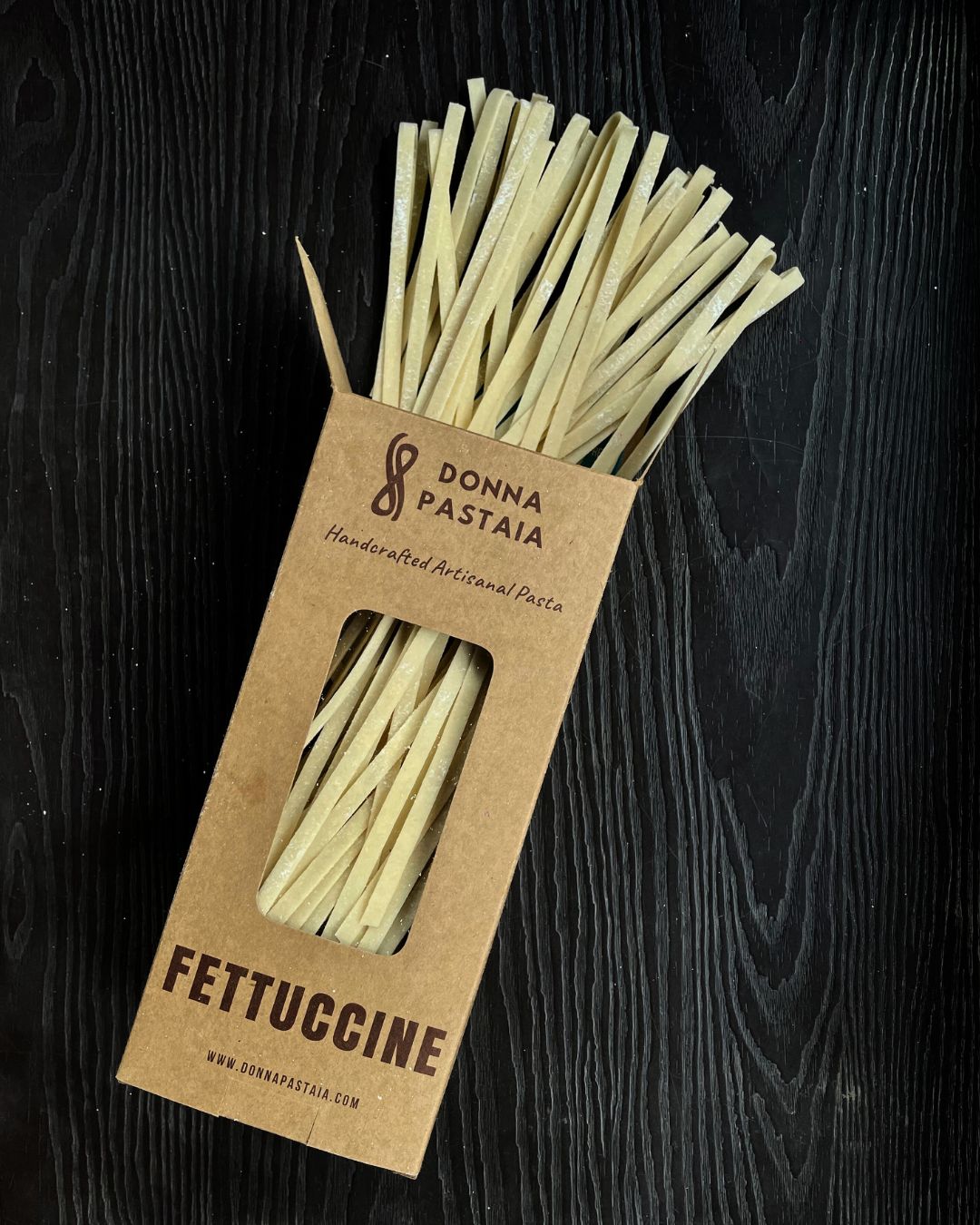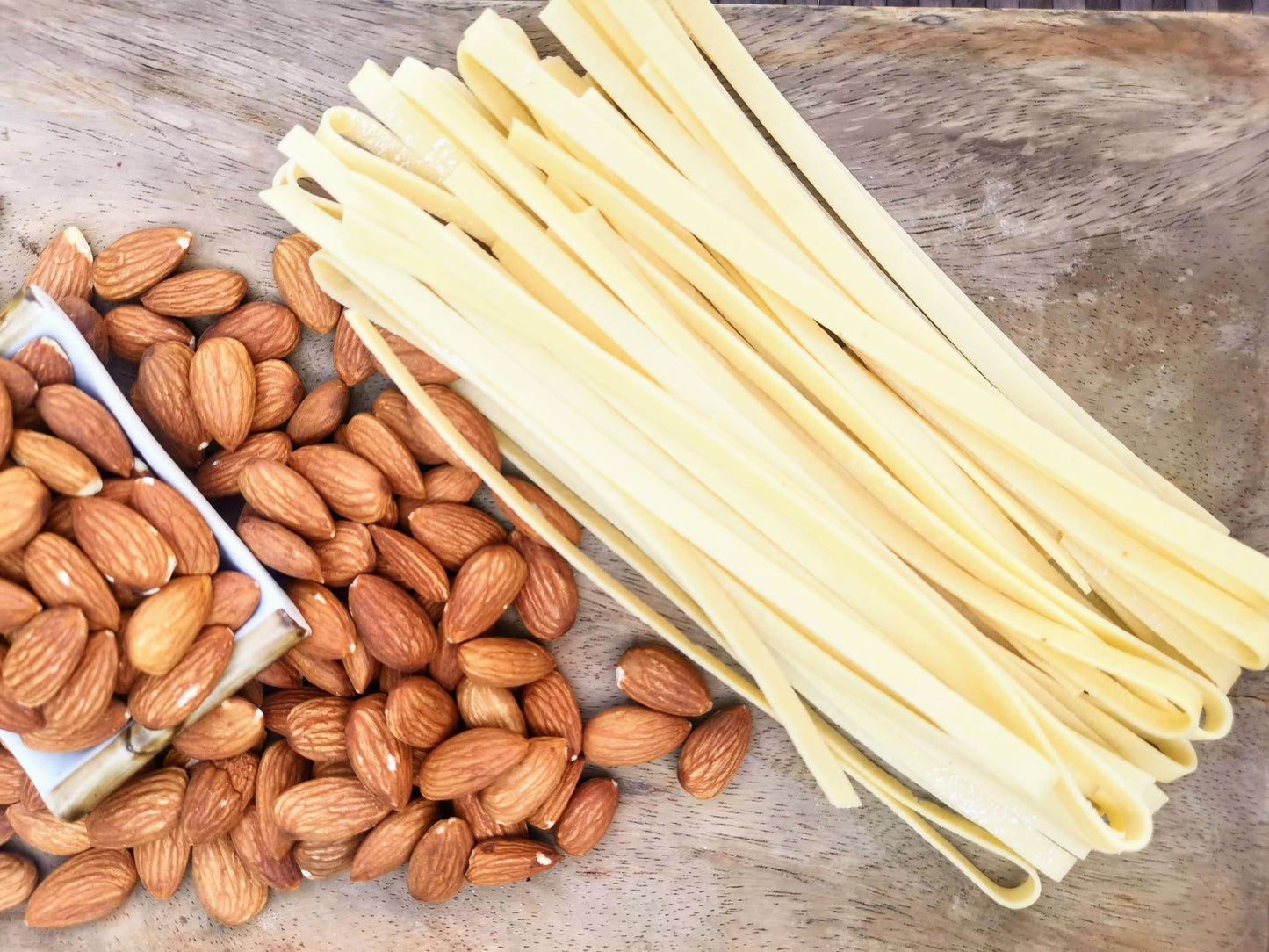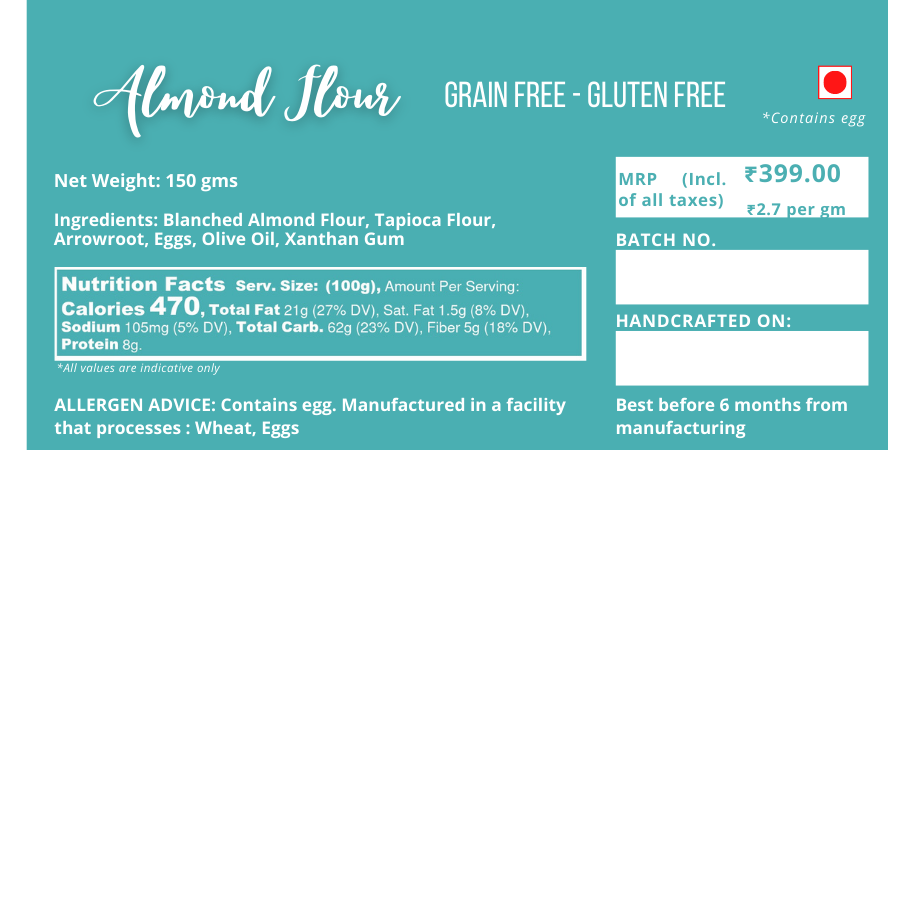 Gluten Free and tastes amazing too!
The fettuccine pasta had a fantastic texture that was deliciously chewy and wonderfully al dente. It maintained its shape, and the sauce clung to it well, boosting the flavour. For lovers of pasta seeking a truly pleasurable eating experience, a must-try.
Al dente
I bought pasta housewarming party, and it was the star of the evening. The ease of cooking made my job so much easier. The pasta was perfectly al dente
I developed a craving for the real flavour of pasta. The most delicious pasta I've ever had, without a doubt and Its gluten free!!
A genuine culinary masterpiece is the fettuccine made with almond flour. The spaghetti is perfectly cooked.
It's definitely a dish that stands out and leaves you wanting more. I adored it!